Deemark2

ADMINISTRATOR
* NEW * We can now use the hashtag # system on our forum!
A #Hashtag is a label for content
Hashtags help members who are interested in a certain topic
quickly find
content on that same topic.
The symbol of Hashtags is: #
A hashtag looks something like this
: 
#inchloss
#Christmas-shopping
#Daily-Trivia-Quiz
Please note: there is a limit to the number of characters you can type after the hashtag:- Max 255 characters after #
How they work
1. IN POSTS
a) When compiling your post, tag a keyword with a hashtag.  See example below.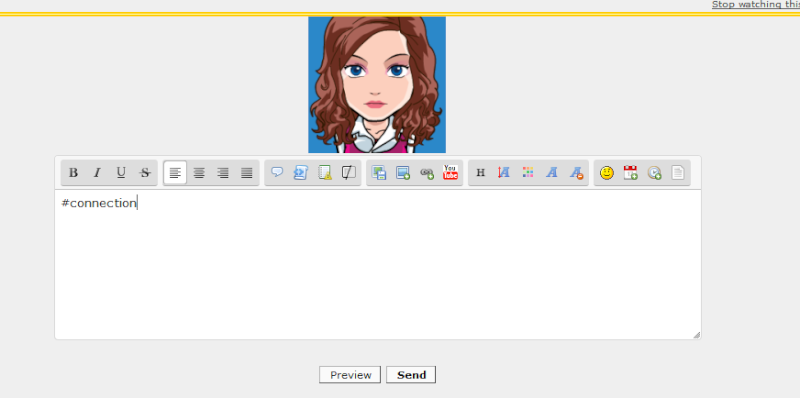 b) When members view that post and click on the tagged word (i.e. in the example above the tagged word is "connection) you'll bring up a list of all topics in which the same keyword "connection" has been tagged. 
c) See example below:
2. IN YOUR PROFILE
a) Right now you have a new button available on your profile.  See example below:
b) The first time you click on the Hashtags tags in your profile, you will see a blank list under 'Hashtags'. 
c) You can create your own personal list of tags that you wish to follow.  In the box next to "Follow a new tag", type the hashtags you're interested in following and then click the 'follow a new tag button'.  They tags will then appear in the list.
c) You will receive a notification for every new message in which the keyword has been tagged. See example below. You can unsubscribe from these at any time by clicking in the 'x' box next to the tag you wish to unsubscribe from and then clicking the delete button.  It won't delete that tag, it will just delete the tag from your watch list.

3. IN FORUM SEARCH
a) You can also find a keyword via the search button:
Hope you find this new function useful!  
Permissions in this forum:
You
cannot
reply to topics in this forum